A Tour of the World of Puppets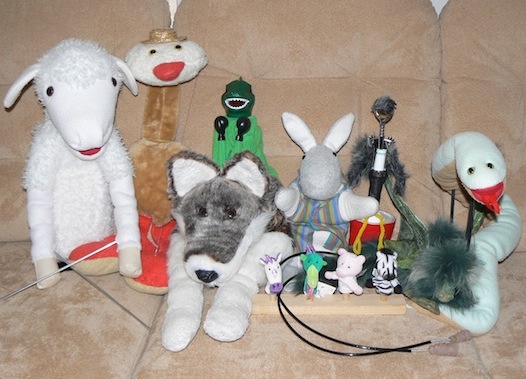 In this workshop, the audience is introduced to ten different styles of puppets and shown how each one is constructed and manipulated. Numerous live demonstrations are done to show how the puppeteer brings each kind of character to life in a performance. This workshop is a great way for any group to get an overview of the breadth and depth of the world of puppetry.
Note: The puppets shown in the image are representative of styles that will be demonstrated, but actual puppets used in the workshop may vary. Some puppets pictured were not made by Kevin Pittman - those puppets are copyrighted to their respective creators and used for demonstration purposes only.
Like what you see? Don't delay, book "A Tour of the World of Puppets" today!
---