Hoppy Easter Everyone!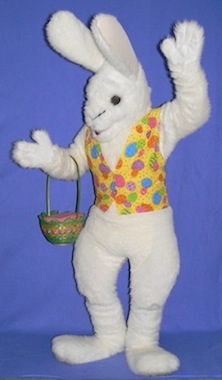 We hope everyone had a wonderful Easter this year. While this is a rather unusual year, we still want to offer our virtual Easter greetings and best wishes to everyone as we go through a most unexpected turn of events this spring.
E. Bunny, a beautiful 5' tall snow-white rabbit who wishes he could have been the Easter Bunny at your Easter event, is staying safe in his burrow this year, but hopes that everyone had a very hoppy Easter.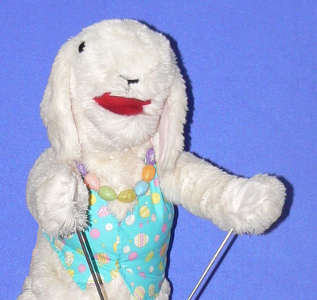 Our old friend, Flip-Flop the Lop Eared Bunny (pictured at left), has gotten himself a lovely little Easter vest and joined Kevin for exercise walks around their neighborhood the week before Easter to bring warm and friendly greetings to the neighbors from a safe distance.