Fall Season Specials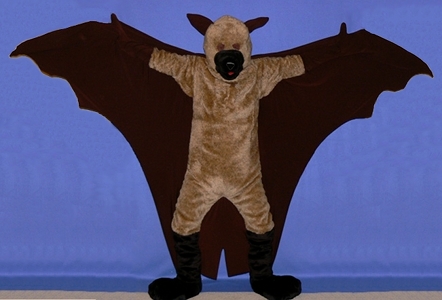 Halloween is just around the corner, which means that it's time for Felix the Fruit Bat to come out of his cave for another season of fun. If you'd like to have Felix swoop down into your party or special event, it's not too late, but you need to book him soon before time runs out. Felix will visit for an hour for the very affordable price of just $120.
You might also be interested in Terrence, our giant tarantula marionette - he's an amazing three feet long and two-and-a-half feet wide, sure to be perfect for a gentle spooking at a haunted house or other Halloween event. Terrence is available for the low price of just $80 per hour. Don't delay, book Terrence today!