Easter is Just a Hop Away!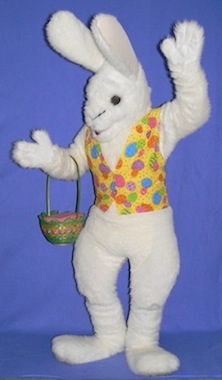 It won't be long before Easter arrives on April 1st, and Kevin Pittman and his Forest Friends is ready to help bring magical entertainment to any Easter event, big or small!
E. Bunny, a beautiful 5' tall snow-white rabbit who'd love to be the Easter Bunny at your Easter event. He's just dying to get out there and give out ultra soft hugs, pose for pictures and hand out treats* to your guests.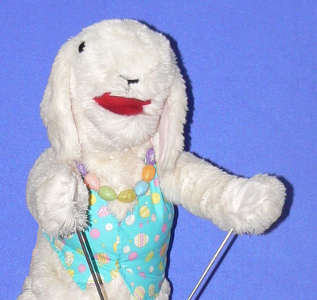 With only a few prime weekends in March before Easter, you'll want to get your booking in early to ensure that E. Bunny is reserved for your event.
Of course, our old friend, Flip-Flop the Lop Eared Bunny, one of our walk-about hand-puppet characters (pictured at right), is also available to make appearances at any Easter season event. Book him in conjunction with E. Bunny and get a special discount!
* - An optional service; treats to be given out must be provided by the event organizer.