Charles the Mountain Dragon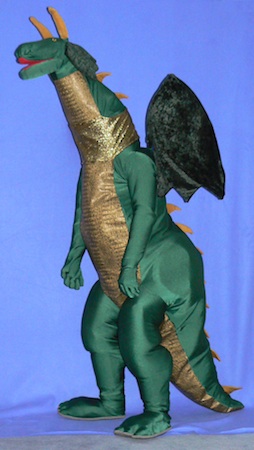 Charles is still as spry as the day he was born, even if that was three hundred years ago. A wise, old dragon, Charles loves to greet children of all ages and tell them stories of the good old days.
Charles is a true costume puppet character, with articulable neck, head, and mouth. He can speak to guests with a slightly British accent, though sometimes he prefers to just let his actions to the talking.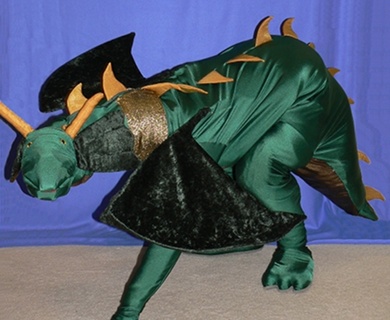 Like what you see? Don't delay, book Charles the Mountain Dragon today!
---