Hall of Fame: Gray Rabbit the Wild Rabbit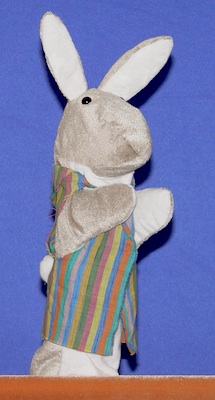 He may look sweet and innocent, but don't let that fool you. Gray Rabbit is a clever little bunny with insight well beyond his years. He enjoys munching carrots, hopping through the forest, and hanging out with his best buddy, Mortimer Wolf.
Gray is also an incredibly versatile actor who has starred in several of my early puppet shows (see my Hall of Fame page).
---